At Home Furniture, fast delivery is one of our major objectives. In order to offer you this service, we do charge a delivery fee to cover the cost of getting your quality furniture to your home quickly and without damage, unlike many other stores, who build the delivery cost into the price of their furniture and then offer "free delivery."

Home Furniture's prices are always lower even with a delivery charge.
ULTRA PREMIUM NEXT DAY DELIVERY AND SETUP $149.99 
PREMIUM DELIVERY AND SETUP (Within 3-7 Days) $99.99
NEW ORLEANS & HOUSTON (See Store For Available Delivery Days ) $149.99 
Our inventory is stocked at our distribution center,  which allows us to fill your order efficiently and quickly. Drivers arrive early each morning to prepare your furniture for delivery and are in constant communication with the delivery department.
Our fleet of company-owned vehicles insures a safe journey from our warehouse to your home.
Our trained Home Furniture professionals deliver and place your furniture with the utmost care.
Our delivery staff has earned one of the highest delivery completion rates among furniture stores anywhere in the country.
Our delivery service center can be reached Monday through Saturday 8am to 6pm by dialing your local store, or calling 337.291.7900 or toll free 866.538.8578.
 
Your sales associate will assist you in scheduling a date for delivery at your time of purchase. For exact delivery days to your city or town, consult your sales associate. If for any reason you need to change your date of delivery, simply call your sales associate or our delivery service. Our deliveries are prepared the day before your delivery is scheduled. If you have any changes to your delivery, please notify your sales associate or delivery department two(2) days prior to your delivery date. Changes made less than 48 hours to scheduled delivery are subject to re-stocking fees.
You will be called the afternoon prior to your delivery date. In order to better serve you, we'll give you an approximate two hour time window to expect your delivery. If you're going to be somewhere other than your home, you can give a phone number, and we will call you on our way to your home. To expedite your delivery, please clear the area where you want your new furniture or bedding to be placed.
The delivery team will ask you where to place your new furniture.
Delivery teams will:
Clean all merchandise
Assemble all tables
Show you how to operate your sleeper and recliners
Attach all bedroom mirrors to dressers
Set up beds
Remove all trash from your home

Our goal is to give you, our customer, the very best service possible. We stand behind our products and guarantee the professionalism of our staff.
We guarantee that the merchandise you purchase will be in showroom condition upon delivery. After delivery, we guarantee our furniture for one full year against manufacturer defects, or we will repair or replace the item at our option. Because natural materials vary enormously, we cannot control the kind of grain or finish color you will receive. Whenever possible, we will match or carefully select complementary grain, but variations must be expected.
This guarantee does not cover:
"As-is" merchandise and other specifically marked "final sale" items.
Damage due to misuse, abuse or accidents.
Damage or discoloration caused by sunlight.
Abnormal wear, fading, or shrinkage of any fabric.
Merchandise marked "Customer Assembly Required" is delivered in factory packed cartons for assembly by the purchaser.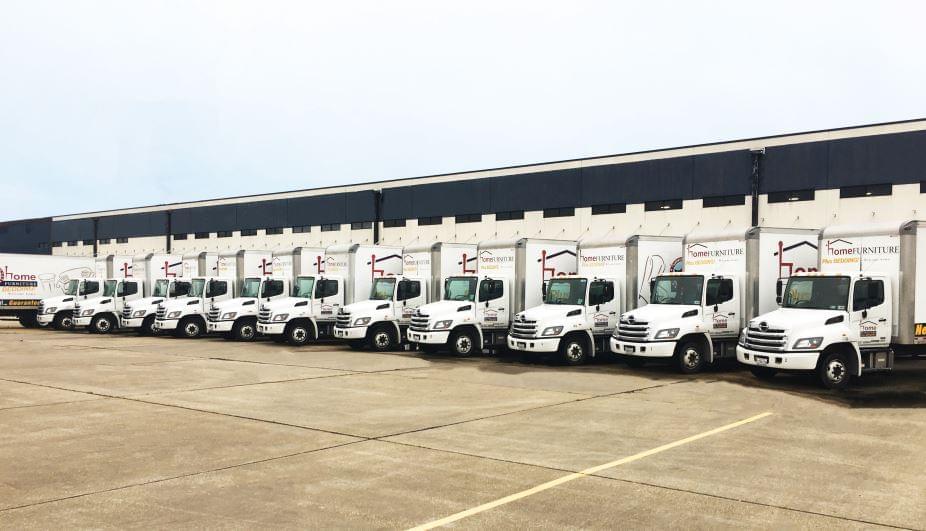 Home Furniture, customer satisfaction is our most important priority. We are not satisfied until you are...completely. Buying furniture is an important decision, and we want your experience to be a positive one from the moment you select your furniture until the time you are enjoying your new purchase in your home...and for years to come. We want our last impression to be our best impression.